Keynote Speakers
Esther L. George
President and Chief Executive Officer – Federal Reserve Bank of Kansas City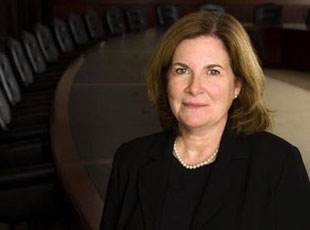 Esther L. George is president and chief executive officer of the Federal Reserve Bank of Kansas City. She is a member of the Federal Open Market Committee, which sets U.S. monetary policy, and chairs the Federal Reserve's Financial Services Policy Committee. She has more than 30 years of experience at the Kansas City Fed, primarily focused on regulatory oversight of nearly 200 state-chartered banks and 1,000 bank and financial holding companies in seven states.
Rita Gunther McGrath
Best-selling Author, Columbia Business School Professor, Innovation Expert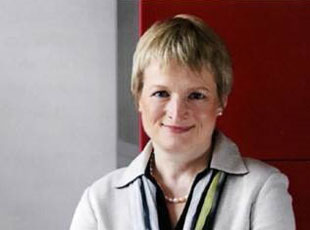 Rita Gunther McGrath is a best-selling author, a sought-after speaker, and a longtime professor at Columbia Business School. Rita is one of the world's top experts on innovation and growth and is one of the most regularly published authors in the Harvard Business Review. Her new book Seeing Around Corners: How to Spot Inflection Points in Business Before They Happen will be published in September.
Speakers
Kandie Alter
Kandie Alter is assistant vice president of the Payments Policy Group. Her group does original research and market monitoring on retail payment systems in the U.S. and abroad, focusing on payment system innovation and evolution. She recently led the drafting for the final reports of the Faster Payments Task Force, a financial services industry initiative to identify and assess models for real-time payments in the United States. She and her team write and speak on topics including payments modernization, security, and governance.
Kandie has served in several functions at the Chicago Fed including strategy, supervision and regulation, and enterprise risk management. Prior to coming to the Fed, she held positions in the tech industry and in non-profit workforce development. In addition to her payments work, Kandie supports urban schools in her Chicago neighborhood of Rogers Park, serving on a Chicago Public Schools local school council and in RISE49, a coalition of school council members promoting equity and programming for neighborhood schools.
The Chicago Fed was recently recognized by Working Mother magazine as a Top 100 company and Kandie represented the bank as Working Mother of the Year for 2018. She also serves as executive sponsor to the Family Resource Group, an employee support network group.
Kandie received a BA in communications from the University of New Mexico, and a master's degree in public policy from the University of Chicago's Harris School of Public Policy Studies.
Carol Coye Benson
Carol is a founding partner of Glenbrook. Carol offers clients over 25 years of experience in product, marketing, and strategy development with leading financial services providers in both wholesale and retail financial services.
Carol's practice at Glenbrook focuses on financial inclusion, mobile payments, national payments infrastructures, and emerging technologies for financial services. She has a particular interest in national and regional schemes for credit transfer systems; the operating rules that govern these schemes; the addressing (credentials) and directories used in these schemes; and in the question of national digital currencies.
Before founding Glenbrook Partners, Carol was a managing director of the Global Institutional Services division of Deutsche Bank, in charge of marketing, client online services, and Internet development.
At Visa International, she led a group conducting early work on the use of credit cards online, and a project that pioneered database marketing and related consumer-privacy issues. Carol also founded and managed Visa's European product-development office, where she led a series of electronic-commerce and chip-card projects designed to bring European banks online.
Prior to her career with Visa International, Carol spent twelve years with Citibank, where she managed the development and market introduction of new payments products. Carol began her career as a corporate lending officer for large multinationals at both Bank of America and Citibank.
Carol is co-author of the book "Payments Systems in the U.S."
Mike Bilski
North American Banking Company's Chief Executive Officer, Mike is a fourth generation banker with 30 years of solid banking under his belt. As a founder of North American Banking Company, he embraces the idea of banking with no boundaries and utilizes his expertise in information technology to keep the product line ever-evolving. Never one to accept the status quo, Mike continually explores ways to create value for the client and holds the staff at North American to the same high standard. "We've worked to build a team of people who are great at what they do, know how to have fun, and have an interest in giving back to the community." Mike is a former board member and secretary/treasurer of NACHA, the Automated Clearing House Association and a board member of UMACHA, the Upper Midwest Automated Clearing House Association.
Dondi Black
Dondi is part of the Product Strategy team for the Banking Solutions division of FIS. Dondi leverages her vast experience in banking and payments to assist in the development of long-term growth and innovations strategies for the U.S. and International markets.
Prior to her current role, Dondi worked in retail banking as a Payment Product Manager and Consumer Credit Product Manager. Dondi also served as a Consumer Compliance Officer focused on Community Development for a southeast retail financial institution. As a Product Manager and Consumer Compliance Officer, Dondi was engaged in the development and deployment of products and strategies that were central to revenue growth objectives on an annual basis. She began her banking career in account sales for First Horizon, N.A..
Dondi holds a bachelor's degree in Organizational Management from Bethel University in McKenzie, TN and completed the Executive Banking Program through the Consumer Bankers Association at Furman University in Greenville, SC.
Andrew Boyajian
Andrew is the Head Banking, North America for TransferWise, a new kind of financial company for people and businesses that travel, live and work internationally.
At TransferWise, he contributes to the company's growth in digital payments through strategic financial partnerships. And he helps existing payment systems and central banks understand the growing fintech industry and to create safer, faster, and cheaper payments. Before TransferWise he served as Director of International and Payments at Kickstarter, where he launched the crowdfunding company across to new audiences across 17 markets.
He graduated from Elizabethtown College with a BS in International Business and began his career with financial operations roles at Google and Eventbrite.
Ellen Bromagen
Ellen Bromagen was appointed first vice president and chief operating officer of the Federal Reserve Bank of Chicago effective September 1, 2015. Prior to her appointment, she was the executive vice president and product manager of the Federal Reserve System's Customer Relations and Support Office (CRSO). The CRSO has a strategic leadership role within the Federal Reserve, managing the nation-wide electronic payments and information delivery network ("FedLine"), leading national sales and marketing strategies associated with $0.5 billion in annual revenue and providing customer set-up and support for over 100,000 users.
Bromagen joined the Federal Reserve Bank of Chicago in 1990 and has held a variety of management positions during her time at the bank. Bromagen was promoted to assistant vice president-accounting in 1998. She joined the CRSO in 2003 was promoted to vice president in 2004 with the responsibility for financial planning and revenue management. In 2006, Bromagen assumed responsibility for FedLine® Program Management and was promoted to senior vice president in 2008. In 2012 she was promoted to executive vice president and product manager of the CRSO.
Bromagen holds a bachelor's of science degree from the University of Wisconsin and a master's degree from DePaul University.
Shonda Clay
Shonda Clay is executive vice president and product manager for the Federal Reserve Bank of Chicago's Customer Relations and Support Office (CRSO). Prior to her appointment, she served as the CRSO senior vice president, marketing, sales and industry relations, where she was responsible for leading these functions for the Federal Reserve Banks.
Clay joined the Federal Reserve Bank of Dallas in 1991 and transitioned to the Federal Reserve Bank of Chicago in 2001. Her tenure with the Federal Reserve has encompassed multiple areas of management responsibility to include internal support functions, customer support, business development and national sales and marketing. Clay was promoted to assistant vice president and national account manager in 2002. She was promoted to vice president in 2008 with responsibilities for regional sales and marketing and sales operations and analytics. She was promoted to senior vice president in 2014.
Clay holds a master's degree in business administration from Northwestern University and a bachelor's degree in business administration from the University of North Texas.
Laurence Cooke
Laurence is the founder and CEO of nanopay Corporation, a technology company that offers business-to-business payments and liquidity management solutions to businesses and financial institutions. Active in the payments community, Laurence is a member of the Payments Canada Stakeholder Advisory Committee, FinPay and the US Federal Reserve Faster Payments Task
Force.
Prior to starting nanopay, Laurence worked with WIND Canada and was Vice President of Wireless at Shaw Communications Inc. He was also Chief Operating Officer of Bell Mobility and Bell Distribution Inc (BDI), where he was responsible for all of Bell Mobility's operations and led
a team of 9,000 employees. At BDI, Laurence was responsible for all retail for Bell Canada. Prior to joining Bell, Laurence was a senior executive in Accenture's London Strategy Practice. Laurence co-founded two wireless data businesses in Europe, Melodeo, Inc. and Xtempus.
Jim Cunha
Jim Cunha is the Senior Vice President of Secure Payments and FinTech at the Federal Reserve Bank of Boston.
Cunha leads the Federal Reserve's Secure Payment efforts, which seeks to improve the safety, security, and resiliency of the U.S. payments system.
Cunha is also spearheading the Boston Fed's efforts to study, explore, and engage with distributed ledger technology, or blockchain, to determine applicability, potential benefits, and risks for internal and external uses. He is specifically focused on the evolution of the technology and its potential impact on the financial services sector. He is also responsible for the Bank's digital currency research efforts.
Cunha is also responsible for the Mobile Payment Industry Workgroup, which is a collaborative industry effort to study and eliminate barriers to the adoption of mobile technology in payments.
Cunha has worked at the Boston Fed since 1984. Prior to that, he worked at Fleet National Bank. He holds a bachelor's in accounting and philosophy from Northeastern University and a bachelor's in computer science from Rhode Island College.
Cunha serves as a member of the board of trustees of the Justice Resource Institute, a social justice nonprofit; is an ex-officio member of the board of directors at New England ACH Association, a payments education nonprofit; and was the former chairman of the board of Children's Friend and Family Services of Salem, Mass.
Kim Ford
Kimberly (Kim) Ford is Executive Director of the U.S. Faster Payments Council (FPC). The FPC is an industry-led membership organization whose mission is to facilitate a world-class payment system where Americans can safely and securely pay anyone, anywhere, at any time and with near-immediate funds availability. Kim is the first to serve in this role, and she is responsible for managing the daily operations of the organization and working with the FPC board and membership to execute on the FPC's strategic plan while ensuring inclusive and transparent dialogue with all FPC stakeholders. FPC members include business end-users, consumer organizations, financial institutions, payment network operators, technology providers and others.
Prior to her Executive Director role, she was Senior Vice President and Global Head of Government Affairs for First Data, a Fortune 300 financial services company that provides payment technology and services to more than six million merchants and financial institutions around the world. She was responsible for development and implementation of the company's policy strategy and political advocacy engagement across the globe and was First Data's registered lobbyist in the United States and European Union. Before First Data, Kim served as Regional Director for U.S. Senator Bill Nelson of Florida, and she served in lobbying and communications roles for several Florida-based business trade associations prior to that.
Kim is a well-recognized and popular speaker on a variety of payments issues at industry and client conferences, and she has served as a subject matter expert witness to testify in front of the U.S. Congress as well as at various state legislative bodies across the country.
She is based in Washington, DC.
Steve Kirsch
Steve Kirsch is the Founder and Chief Innovation Officer of Token and is an established entrepreneur and Silicon Valley heavyweight. He has a legacy as an inventor of ground-breaking technologies, including the optical mouse and the pioneering internet search engine, Infoseek. In 2000, he received the Visionary Award from the Software Development Forum of Silicon Valley given to pioneers leading the way in high technology. As the founder of 7 high tech companies, two with billion-dollar market caps, Steve is now dedicating his talents, energy and expertise to state-of-the-art payment infrastructure. In 2015, he launched Token; an open banking platform that allows a global ecosystem of banks and their customers to move money and information securely, without friction and instantly worldwide. Steve has a BS/MS in Electrical Engineering and Computer Science from the Massachusetts Institute of Technology, where the main auditorium in the EECS building is named in his honor. He is a regular speaker at leading industry events around the world.
Grace Klopic
With strong expertise across the value chain in the payments industry, Grace coleads our payments modernization group. In this capacity, she helps executives keep pace with rapid changes in technology and customer behavior.
Since joining McKinsey in 2007, Grace has focused on helping financial-services and e-commerce companies explore new opportunities and achieve stronger revenue growth and operating efficiencies. Her work includes setting digital payments strategy, improving digital marketing, pursing innovation, and investing in strategic partnerships. In particular, she concentrates on helping companies to get better returns on their digital spending, improving the front-end customer experience and optimizing the back-end payments infrastructure.
Examples of her recent client work include the following:
developing the business case for real-time payments and associated product innovations for a financial-services provider
driving a holistic transformation program for a financial-services provider across growth, efficiency, and change management
advising a consumer e-commerce marketing group on an effort to assemble integrated data sets and build analytical engines for real-time customer targeting and optimization
As technology and other forces affect the payments landscape, Grace keeps the pulse and shares insights through well-researched publications and as a speaker at payments conferences.
Al Ko
Albert Ko is Chief Executive Officer of Early Warning Services, LLC, a fintech company owned by seven of the country's leading banks. The company's innovations empower financial institutions of all sizes to make confident decisions, enable payments and mitigate fraud.
Ko is well known for his consistent track record of leading at scale and developing innovative product experiences in financial technology, payments, and consumer and small business management. He assumed the role on May 13, 2019.
Early Warning has served to protect the financial services industry from fraud and risk for more than 25 years. Today, the company is best known as the owner and operator of the Zelle Network®, a financial services network focused on transforming financial experiences. But, it is the company's rich portfolio of deposit and payment risk management, identity verification, and authentication solutions for banks that have been foundational to its years of success.
Prior to joining Early Warning, Ko served as Chief Transformation Officer for Intuit. Appointed to this role in 2017, Ko drove Intuit's operating rhythm and oversaw the cross-company transformational change initiatives that allowed Intuit to re-imagine and re-invent itself in order to best serve its customers.
Over his 13+ year career at Intuit, Ko held numerous leadership positions, including General Manager of Mint and Head of Product for Intuit's Small Business Group, where he was responsible for the global expansion of QuickBooks, Payments, and Payroll.
Before joining Intuit, Ko was a management consultant at both the Boston Consulting Group and McKinsey & Company where he advised technology and industrial clients on strategy, organizational effectiveness, and supply chain management.
Al holds a B.A. in History and International Studies from Yale University and a J.D. from Harvard Law School.
Rakesh Korpal
Rakesh Korpal is the Executive Director of wholesale Banking Operations Payments Control & Sanctions Screening teams located globally and covers all regions with a follow-the-sun approach. The teams overall objective is to protect the firm and the client from anamolous transaction execution. Controls implemented across the wholesale Banking platforms:
With 35 years experience in the financial services industry, Rakesh has held a variety of positions in Wholesale Payments Operations, Project Management and Private Label Product.; including Global Custody, Bankruptcy Services and Escrow Services. Rakesh began his career with Manufacturers Hanover Trust, merging with Chemical Bank, Texas Commerce Bank, Chase Manhattan Bank and currently JPMorgan Chase.
Rakesh has expertise in large scale project management, operations integration as well as re-engineering processes to deliver efficiencies & productivity improvement.
Rakesh is a senior sponsor of the Tampa Chapter of Pride and active participant in the annual Hearts of Fire (Muscular Dystrophy campaign), Paint Your Heart Out Tampa – a non-profit organization to refurbish under privileged homes, Susan Komen Breast Cancer walk & active contributor to the Florida Association of State Troopers (FAST).
Rakesh holds a Master of Business Administration degree from Adelphia University, Garden City, New York and a Bachelor of Arts degree from Queens College of The City of New York. He is fluent in English, Hindi, and Punjabi. Rakesh resides in Tampa with his wife.
Sarit Markovich
Sarit Markovich is a Clinical professor in the Strategy Department. She holds a bachelor's degree in computer science and economics, and a Ph.D. in economics from Tel Aviv University. Sarit did her Post-Doctoral at the Economics Department, at the University of Chicago. Her current research interests focus on strategic interactions in platform and two-sided markets, patents and licensing, strategic pricing in IT, FinTech markets, and the blockchain technology.
She sits on the advisory board of bloXroute Labs, FRST, and InvenTrust.
Ryan Masters
Ryan joined SWIFT in 2017 and is responsible for overseeing a portfolio of SWIFT's key client bank relationships. Ryan comes from two private equity-backed alternative finance platforms where he led strategic business development efforts. Prior to this, he held product and strategy roles at American Express, London Stock Exchange and Goldman Sachs in London, New York and Paris. He has an executive MBA from the European School of Management in Paris.
Erin McCune
Erin is a Partner at Glenbrook. Her consulting practice focuses on client engagements in business payments, cross-border transactions, bill payment, and the intersection of corporate finance, banking, and ERP/accounting. She is an advocate for billers, small and medium sized businesses, and governments, segments often poorly served by the payments industry.
Recent projects have involved anticipating how 'faster payments' will transform B2B and bill pay within the United States and identifying possible winners and losers, payment-enabling eGovernment in the U.S., and the implementation of modern, low cost payment infrastructure as a means to electronify government collections/disbursements and increase financial inclusion in developing markets.
Erin has nearly twenty years of experience leading increasingly complex payment initiatives for corporate clients and advising financial institutions and payment technologists on the development of their payment capabilities.
Before joining Glenbrook, Erin was the founder of Forte Financial, a consulting firm focused on corporate finance efficiency, technology, and process improvement.
Erin holds a B.A. in English from the University of California, Davis, and an MBA from the Marshall School of Business at the University of Southern California. She is a past president of the Financial Women's Association of San Francisco and also a two-term past president of the San Francisco Treasury Management Association.
Ben Milne
Ben Milne is founder and CEO of Dwolla, the ideal platform to move money.
Under Milne's leadership, Dwolla has grown to serve fast growing technology companies throughout the country, powering billions of dollars in commerce annually. Dwolla has been recognized by Fast Company as one of the world's "Most Innovative Companies" and is based in Des Moines, Iowa.
For his work, Milne has been recognized by Forbes as a "Disruptor of the Year," named as one of Goldman Sachs' 100 Most Intriguing Entrepreneurs, and honored by MIT Technology Review in its annual "Innovators Under 35" list.
Kenneth C. Montgomery
Kenneth C. Montgomery is the first vice president and chief operating officer at the Federal Reserve Bank of Boston. Together with the Bank president, Montgomery leads the strategic direction and effective management of the Reserve Bank's regional and national responsibilities.
In a national capacity, Montgomery is leading the Federal Reserve System's FedNowSM Service to support faster payments in the United States with interbank real-time gross settlement and integrated clearing. This initiative is part of the Federal Reserve's ongoing, collaborative efforts to enhance the speed, safety, and efficiency of the U.S. payment system.
Montgomery also directs financial management strategies and operations for the Federal Reserve System's Financial Support Office. He serves on the Enterprise Payments Committee, the Committee on Spending Stewardship, and several other governance and advisory committees. He is a former chair and current member of the Federal Reserve's Conference of First Vice Presidents.
Prior to joining the Boston Fed in 2011, Montgomery was executive vice president and Federal Reserve System chief technology officer based out of the Federal Reserve Bank of Richmond. In this role, he presided over a broad swath of information technology functions that guide and support technology groups at Regional Banks across the Federal Reserve System. His responsibilities included business consulting, technology and strategic planning and standards development, information security policy and risk management, high-intensity solutions engineering, and overall national program management. Montgomery's Fed career began at the New York Fed in 1983.
Montgomery, originally from Kearny, New Jersey, received a bachelor's degree from Seton Hall University and M.B.A. from Fairleigh Dickinson University.
He serves as chair of the Boston Private Industry Council—Boston's Workforce Development Board; is an executive committee member of the Boston Municipal Research Bureau, and the Greater Boston Chamber of Commerce. He serves as vice chairman of the Advanced Cyber Security Center, a nonprofit consortium made up of industry, university, and government organizations, and is a member of the Massachusetts Cyber Security Council.
Kevin Phalen
Kevin Phalen is Senior Vice President and Head of Global Business Solutions at Visa. Kevin joined Visa in 2017 and is using his past experience and success in commercial and business banking to increase Visa's edge as the leader in the payments space for commercial payment solutions.
Prior to joining Visa, Kevin led the Commercial Card, Prepaid Card and Comprehensive Payables business for Bank of America Merrill Lynch. He also led the Public Sector Banking GTS coverage team. Additionally, earlier in his 9 years with the bank, Kevin led the Merchant business along with the Trade and Supply Chain business.
Kevin also spent 7 years at JP Morgan Chase earlier in his career.
Kevin and his wife Deb recently moved from Chicago to San Francisco. Kevin has two sons, Liam age 22, recently graduated from the University of Edinburgh and Quin age 20 just started his 3rd year at the University of Edinburgh.
Kassi Arana Quimby
Kassi Arana Quimby is a Vice President at the Federal Reserve Bank of Chicago, and works on the Federal Reserve System's Strategies for Improving the U.S. Payment System initiatives. Kassi has been involved in several key Federal Reserve industry initiatives over the past several years, including helping to lead the Faster Payments Task Force and several follow-on efforts including the Interim Collaboration Work Group; the Rules, Standards, Laws, and Regulations Work Group; and the establishment of the U.S. Faster Payments Council. Prior to joining the Federal Reserve Bank of Chicago, Kassi worked for the Federal Reserve Board of Governors in Washington, DC and had oversight responsibility for functions supporting data intake and use across policy and supervisory areas of the Federal Reserve. Kassi has a BBA in finance and management from the University of Miami, an MBA from George Washington University, and a Project Management Professional (PMP) certification from the Project Management Institute.
Roger Replogle
Roger W. Replogle is executive vice president and Cash Product manager in the Federal Reserve System's Cash Product Office, which oversees domestic and international currency and coin management. The Cash Product Office provides strategic direction to the Federal Reserve System's Cash Services function by guiding policy, product development, and capacity planning for its cash operations. The Cash Product Office also provides standard software and tools to all cash processing and vault automation systems nationwide.
Mr. Replogle serves as the Los Angeles Branch regional executive and oversees the Los Angeles Branch Board of Directors. He is a member of the Bank's Executive Committee and the Emergency Operations Committee. In his capacity as Cash Product manager, he is a member of the Federal Reserve System's Financial Services Committee and the Business Technology Council.
Mr. Replogle joined the Los Angeles Branch of the Federal Reserve Bank of San Francisco in July 1980. In his career with the Bank, he has held a variety of management roles in financial services, Retail Payments, Administrative Services, Cash Services functions, and has served on Federal Reserve System leadership committees for Cash, Checks, Electronic Payments, Facilities, Information Technology, and Law Enforcement.
Mr. Replogle is a graduate of the University of Southern California's Marketing Executive Program and the University of Colorado's Payment Institute and attended Southwest Missouri State University. He currently serves on the board of the Arizona Council on Economic Education.
Matt Ribbens
Matt is a result-oriented banking professional with a strong background in research, consulting, payments, product management and business strategy. Matt leads BB&T Ventures, the corporate venture arm of BB&T, focusing on investments in early- and growth-stage companies in that support digital client experience and marketing, data and analytics, commerce and faster payments, intelligent automation, digital capabilities and innovation. He has over 18 years of experience in digital, payments and banking. He joined BB&T in from McKinsey & Company where he was a Payments Practice Expert for North America. Prior to McKinsey, he worked for CEB, now Gartner, and Bank One, now JPMorgan Chase. Matt earned an MBA with distinction from the Coles College of Business at Kennesaw State University and a BA in Economics and Psychology from the University of Michigan. He is a member of the Association of Financial Professionals and a Certified Treasury Professional (CTP). He is a die-hard Michigan Wolverine football fan and lives with his wife and three children in Wake Forest, NC.
Phong Rock
Phong has more than 25 years of experience in the financial services, payments, and fintech with roles with Wells Fargo, JP Morgan Chase, Visa, Mastercard, Obopay, Accenture, and Experian. Phong joined Feedzai in 2015, and since then has helped to ramp up the company's expansion in North America.
Dave Sapenaro
David A. Sapenaro is the First Vice President and Chief Operating Officer of the Federal Reserve Bank of St. Louis as well as the Federal Reserve System's Payments Strategy Director. In his Bank role, he is responsible for directing operations and administrative support functions, leading strategic, tactical and financial planning and coordinating risk management activities. In his System role, he leads the Federal Reserve's payments system improvement efforts related to faster payments, payments security, and stakeholder engagement.
Prior to being named to his current position in January 2006, Mr. Sapenaro led the Bank's operations and initiatives in support of the U.S. Treasury's financial operations. He also spent 10 years at the Federal Reserve Bank of Kansas City, holding a variety of positions in the Financial Services Division of the Bank, including lengthy stints as the officer-in-charge of the Bank's Automated Clearing House and Funds Transfer operations.
Mr. Sapenaro received a bachelor's degree in Business Administration from the University of Missouri, Kansas City in 1985. He currently serves on the board of directors of the Greater St. Louis chapter of Junior Achievement.
Matthias Schmudde
Matthias Schmudde is Head of the Payment and Securities Clearing and Settlement Division at the Deutsche Bundesbank in Frankfurt. He is a member of the MIPC (Eurosystem Market Infrastructure and Payments Committee), the AMI-SeCo (Eurosystem Advisory Group on Market Infrastructures for securities and collateral) and responsible for cashless payment and securities clearing strategy, policy issues and oversight.
Matthias Schmudde is in particular involved in Eurosystem related initiatives such as TARGET Instant Payment Settlement (TIPS), the consolidation of TARGET2 and T2S and the Eurosystem Collateral Management System (ECMS). Previously he focused on developing and improving the Bundesbank`s own payment and accounting systems.
Before joining the Bundesbank in 1997, Matthias Schmudde obtained a master degree in business administration and completed an apprenticeship in banking.
Conrad Sheehan
Conrad leads Accenture North America Core Payments and works directly with financial services clients on an array of strategic, operational and technical initiatives.
Prior to Accenture, Conrad's experience includes:
Payment Product executive positions at JPMorgan Chase & Co. in Treasury and Merchant Services.
Founder & CEO of mPayy, Inc. a digital payment company focused on NFC/RFID micropayments payments and mobile P2P, acquired by NTT DATA in 2011.
EVP and Executive Committee Member of C-SAM, Inc. a global leading digital wallet company acquired by MasterCard in 2014.
Conrad attended:
University of Chicago for his MSc in Computer Science,
University of Chicago for his MBA
Holy Cross College for his BA
Rachel Siegel
Rachel Siegel is a senior associate for the consumer finance project at The Pew Charitable Trusts. She conducts original research on transaction accounts (checking accounts, prepaid cards, mobile payments, and payment disputes) to improve the safety and transparency of consumer banking products. Rachel was a member of the Faster Payments Task Force. Before coming to Pew, she worked for Santander, Century Bank, and interned at the Consumer Financial Protection Bureau. Siegel has a master's degree in economics from Boston University.
David Tao
David Tao is the Head of Payments and Treasury at Gusto. His focus is on developing, building, and scaling the teams for growth, in addition to fostering the implementation of strategies for new payment innovations, such as Same-Day ACH and RTP. Before joining Gusto, David was interim Head of Treasury and the Head of Payment Strategy for Disbursements at Uber Technologies Inc., where he assisted in launching 60+ countries and helped to grow the number of payments from 250k to over 5 million a week – an accomplishment for which he won an AFP Pinnacle award, as well as the Eurofinance Treasury Innovation award.
Pat Thelen
Pat is vice president of global account management at Ripple, focused on building a real-time global network that solves real problems for its clients.
His 25 year of experience with JPMorgan Chase, UMB Financial, and EY have focused on transforming the transaction services business, championing faster payments, and enhancing liquidity solutions. Pat has advocated for the industry by serving in various volunteer roles with the U.S. Faster Payments Council, NACHA, the Federal Reserve, The Clearing House, EPCOR, WesPay, ABA and Visa.
Nishu Thukral
Nishu Thukral is the CEO and President at Pangea Money Transfer, a Chicago-based international money transfer platform, where he leverages his extensive payments background to accelerate Pangea's growth and innovation in the remittance industry. Before that, as COO at Pangea, Nishu played a critical role in the launch and rapid early growth of the company.
With more than 15 years of experience as an operator, investor, advisor and entrepreneur, Nishu has had a successful career that includes heading payment strategy at Redbox and serving as an investor at Susquehanna Growth Equity.
Russ Waterhouse
Russ Waterhouse is Executive Vice President of Product Development and Strategy at The Clearing House. In this role, Russ oversees the evolution of The Clearing House's core payments products (CHIPS, ACH and check image exchange) and leads its innovation efforts to support the next generation of safe, reliable and efficient payment systems for banks and their customers. Current priorities include the development and implementation of tokenization in payments and a real-time retail payments system.
Russ combines expertise in technology, product development, financial services and corporate management, garnered from more than 25 years of experience with diverse U.S. and Canadian organizations. Prior to joining The Clearing House, Russ was the President of Computershare Ltd. North America, President and Chief Executive Officer of Computershare Trust Company of Canada. He spent 10 years with Mellon Financial Corporation, holding several key roles, including: Group Vice President of ChaseMellon Shareholder Services, Chief Operating Officer of the R.M. Trust Company of Canada, Chief Financial Officer of Mellon Investor Services and Chief Financial Officer of The R.M. Trust Company of Canada.
Bradley Wilkes
Bradley is the Founder and President/CEO of WingCash. Prior to founding WingCash, he founded ProPay, Inc., a subsidiary of publicly traded Total Systems Services, Inc. (NYSE:TSS). ProPay is a registered ISO/MSP and third party payment processor for payment card networks (Visa, MasterCard, Amex, Discover) and member Financial Institutions. He was also a co-founder of Authorize.net now owned by Visa. Bradley was a member of the 18-person Steering Committee of the Federal Reserve's Faster Payments Task Force. He was one of six people elected by the non-bank providers segment of the Faster Payments Task Force to work on the implementation of the Faster Payments Governance Framework for the United States. He's been awarded eight payment related patents by the U.S. Patent and Trademark Office. He received an MBA/TM degree from the University of Phoenix and a Bachelor of Science from Brigham Young University in Provo, Utah.
Greg Woolf
Greg Woolf is founder and CEO of Coalesce.ai. Coalesce uses AI to automate more than 90% of manual risk and compliance work in financial services firms. A product visionary, Greg brings more than 20 years of experience founding and running FinTech companies that deliver state-of-the-art solutions. He was awarded IT-CEO of the Year by AI Global Magazine and FIMA FinTech Innovation Winner in 2018.
Greg has dual-degrees in Computer Science, Math, Linguistics and Finance with a Machine Learning certification from Stanford University. Greg moderates AI industry groups with more than 10,000 members and founded the Boston AI Think Tank, a group of senior executives from prominent global financial institutions and government regulators who are exploring how AI can reduce risk for the financial services industry.